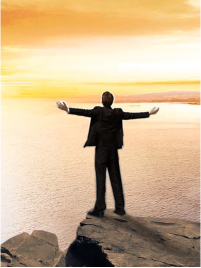 We pursue the harmony between employees and enterprise, harmony between enterprise and society and harmony between construction and nature and humanity. We write an eternal movement of Zhonggang Construction Group with the harmonious rhythm.
Over two decades of hardships and diligent operation, Zhonggang Construction Group has risen abruptly based on its accumulated strength, sought survival with reform and pursued development with innovation in the fierce market competition to achieve successful transformation from a traditional construction enterprise to an enterprise specialized in investment, construction and management, and has maintained a good momentum of sustained, healthy and rapid development.
Looking back, we are full of gratitude. We have left our firm, confident and successful footprints in the development process of Zhonggang. Facing the future, the personnel of Zhonggang will continue to apply modernized creation system, standardized scientific management mode, efficient and meritocratic management team and humanized enterprise culture connotation to go head bravely and seek new breakthroughs.
Now, we would like to express heartfelt thanks to government officials of all levels and friendly people and friends from all walks of life who care and support us for a long time! We also sincerely look forward to your participation and support to achieve win-win cooperation and create a better future!