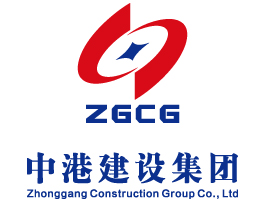 With the Chinese character "Zhong" as the design element, blending "ZG", the first letter of "ZhongGang", evolved into two rotating and flying phoenixes, the logo highlights the profound cultural deposition of Zhonggang Construction Group.
The flying phoenix and wing-spreading roc circle to form an upward force, displaying the strong development momentum and the spirit of making progress and determined innovation of the group, implying that the group realizes its ambition and symbolizing that the group sets its foot in Suzhou, enters the whole nation and the world to achieve the group, industrialized and diversified development.
The rotating link circles the ancient coil, symbolizing that Zhonggang Construction Group innovates financial system, plays the role of bridge and link and strengthens communication and cooperation to promote the urban development and construction with "project finance" innovative operation model.s
The glorious sunshine and bright stars symbolize that Zhonggang Construction Group is like the sun at high noon, with unlimited glory, eternal like the stars.
The shaking hands symbolizes that Zhonggang Group puts people first, serves the society and the masses.
The gorgeous and steadfast special font is like the solid footstone, symbolizing the profound strength and firm back support of the group.